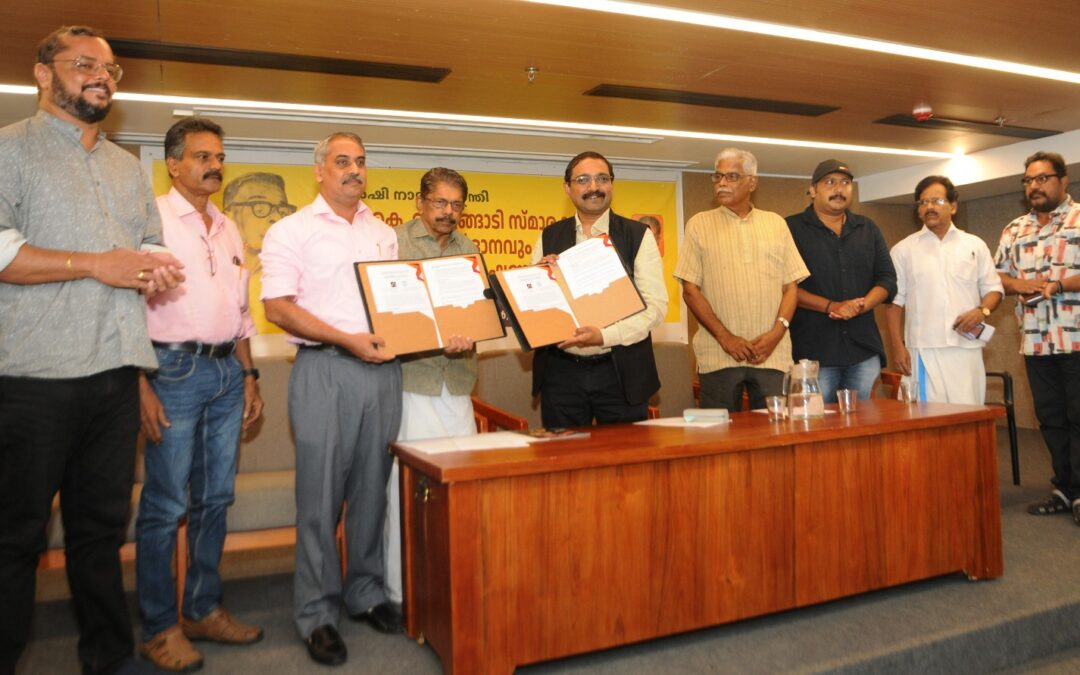 MAGCOM, Mahatma Gandhi College of Mass Communication, Kozhikode, Kerala, has forged a partnership with Makhanlal Chaturvedi National University of Journalism and Communication (MCU), Bhopal, the oldest journalism university in Asia.
MCU offers a range of media courses across its various centers. Collaboration with MCU enables MAGCOM to introduce several media courses under MCU for students in Kerala and other states in South India.
The MoU signing for academic collaboration took place between A K Anuraj, Director of MAGCOM, and Prof. (Dr.) K G Satheesh, Vice Chancellor of the University. The signing ceremony was witnessed by influential figures such as P S Rakesh, Secretary of the Calicut Press Club; M Sudheendra Kumar, member of the Governing Body of MAGCOM; U K Kumaran, writer and senior journalist; K F George, senior journalist; V Mithran, journalist; Haridasan Palayil, senior journalist, and Hareesh Katayaprath, Chairman of the Governing Body of MAGCOM.